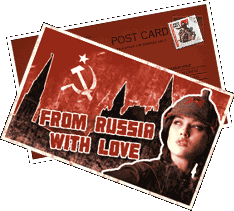 Moscow will be the third stage released for play in Mafia Wars. Not much is known about Moscow, except that you can only play if you are level 70 or above.
Mafia Wars: Moscow
Privet and welcome to Moskva! From this old and storied city, two rival groups - the Vory v Zakone and the Russian Mafiya - pull the strings of illegal enterprise across the globe.
However, your arrival in the city has upset the balance of power. Will you side with the Vory, the princes of thieves and the Old Guard of the Russian underworld? Or maybe you'd prefer the company of the brutally ruthless and efficient Mafiya? The decisions you make will have consequences, so choose carefully. Udachi!
Ad blocker interference detected!
Wikia is a free-to-use site that makes money from advertising. We have a modified experience for viewers using ad blockers

Wikia is not accessible if you've made further modifications. Remove the custom ad blocker rule(s) and the page will load as expected.